This electronic sign of AIS (Automatic Identification System) is called AtoN Virtual, Virtual Aids to Navigation, and is nothing more than a virtual float. The virtual beaconing system is a novelty, but it is already a reality in Pará and was presented at the First Seminar on Port Hydrography for Practitioners in Rio de Janeiro, conducted by the National Council of Practicing (Conapra) and by the Praticagem do Rio de Janeiro.
In Practicing Zone 03, its implementation six months ago – from Boca das Onças to the mouth of the Pará River – was a safety necessity. Royal buoys were vandalized. In addition, the extension of the channels made it difficult to maintain them. Another reason is the difficulty of visualizing the aid in times of showers, common in the region.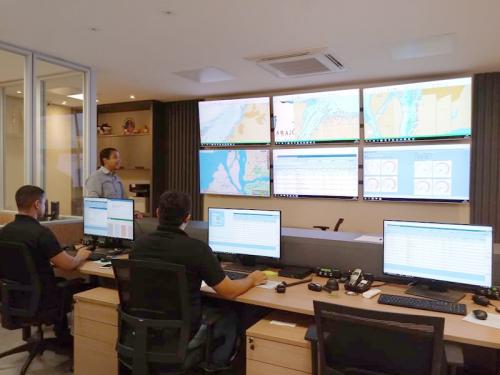 – In storms, it is very difficult to locate a real float, both on the radar and in the field of vision – explains Practitioner Evandro Simas Abi Saab, president of Praticagem da Barra do Pará.
To give you an idea, the Espadarte Channel has been for more than a year without a buoy. Today, it counts on six, being five virtual. In the Quiriri Channel, two of the eight buoys are virtual.
From the Praticagem operational station, four AIS-VHF towers emit the signals of the virtual buoys viewed by the ships, which are exempt of GPS errors. Monitoring is in real time. This means that if a buoy loses the signal, an alarm and an on-screen warning will immediately be issued at the station.
"The practical does not have markings, like a dingy buoy or out of position, things that we usually only find when we're on board in the worst situation," recalls Practical Evandro.
The system is versatile. It can be used to demarcate shipwrecks, new banks of sand in rivers, positioning for shipment of practical, provisional signaling of reference for the navigation, etc. Signals can be preconfigured and connected at any time, speeding up the response time in case of need.
– We understand that all available technology should be used for the sake of navigation. There are several applications for this type of signal, but their use must follow certain criteria and requires careful planning, as was done by Praticagem do Pará.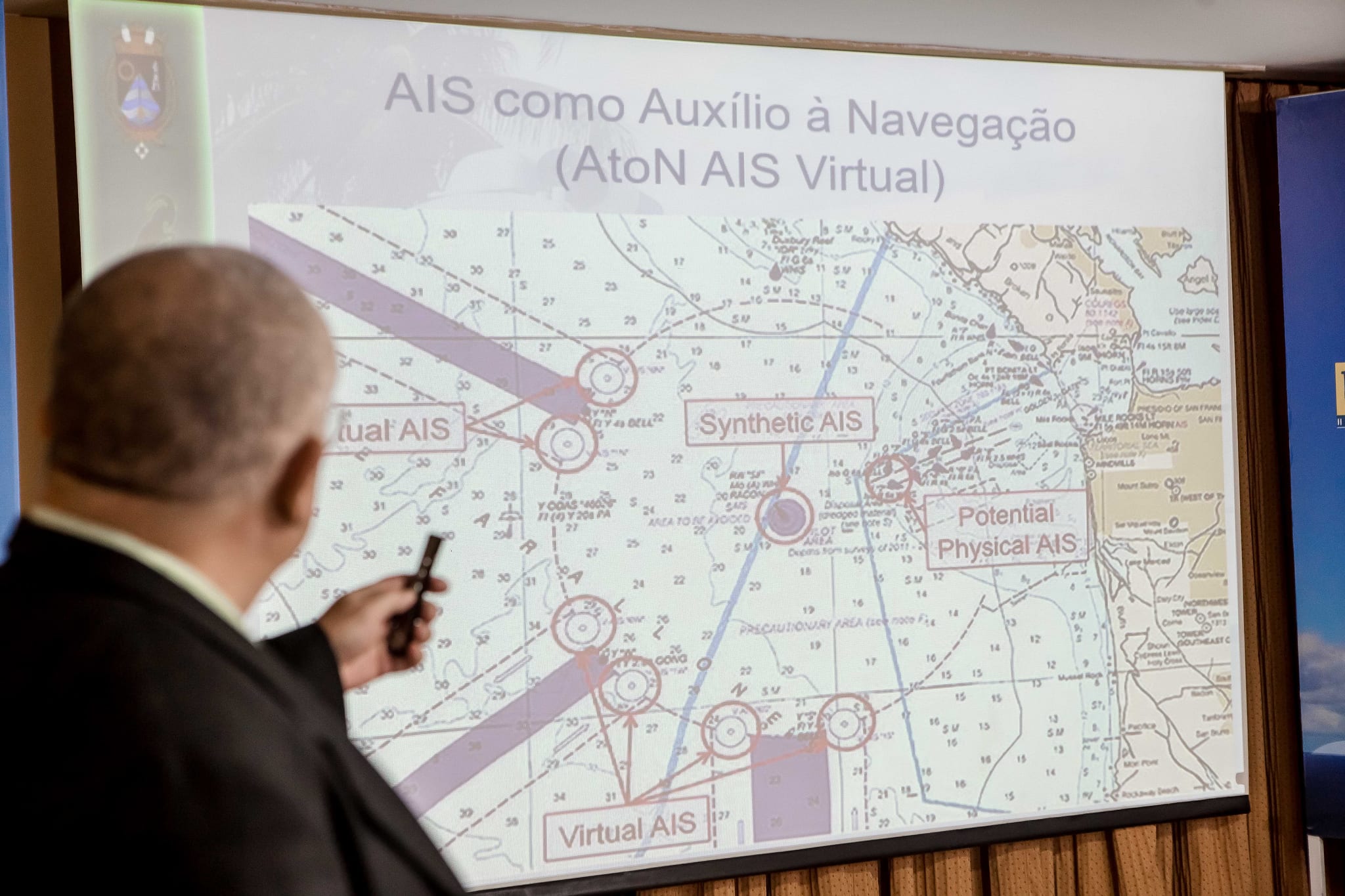 The Technical Council of Conapra will continue studying the subject and encourages the Brazilian Practices to do the same, taking in considering this possibility when analyzing projects of beaconing – says the Technical Director of Conapra, Practical Porthos Lima.
According to Commander Hermann Adolph Sattler of the Navy Admiral Moraes Rego Navigation Center (CAMR), the implementation of this type of beaconing should consider all relevant operational aspects and do without a careful risk analysis because the number of signals per equipment in each tower is limited, as stressed during the seminar:
– Careful planning is required. Visual aids should not be discarded but complemented by the Virtual AtoNs.